House Removals Finchley n2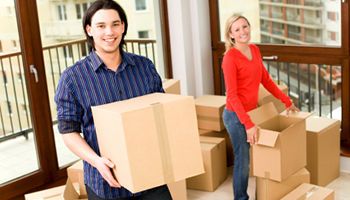 Experience Professional House Removals with Storage Finchley
If you are moving home and want a reliable and cost-effective way to transport your belongings, then our house removals team at Storage Finchley can help. We understand that it is a stressful time and we will go above and beyond to make sure the entire process is stress-free and efficient. Our trained staff have years of experience in house removals and will handle all of your belongings with great care. We also offer services such as specialist packing and even long-term storage so that you can take some of the pressure off.

We believe in providing our customers with a first-class service that they can rely on, which is why we always ensure that everything runs smoothly from start to finish. When you choose us for your house removals, you will be given an upfront quote based on the size of your move so that you know exactly what to expect. Our team will work quickly to ensure we get everything loaded up with no fuss or delay. What's more, we provide full insurance cover on all items so that you have peace of mind throughout the process.


Stay Organised With Our Handy Tips For Moving Home
Moving home can be overwhelming, but there are certain steps you can take to make the process easier and simpler for everyone involved. The first step is to create an inventory list with all of your possessions and decide what needs to go in each location as well as any special items that need extra protection during transportation. It also pays to declutter before the move and sort through any items you don't want or need anymore so it doesn't just get transported from one place to another unnecessarily.

It is also wise to label up boxes clearly for each room in the home including the bathroom and kitchen as this will reduce confusion when arriving at your new home and make unloading much more efficient. It's also important to measure furniture sizes before the move and mark walls too (if possible) so that large items like wardrobes fit nicely into their designated spots without any issues. Above all else, always plan ahead where possible by researching routes and getting quotes from professional removal companies as early as possible like Storage Finchley.

Our house removals team at Storage Finchley understand how important it is for everyone involved in a move that everything runs smoothly, which is why we go out of our way to provide a stress-free service every time without fail. We are committed to ensuring every stage of your move runs according to plan; from giving an accurate quote upfront through to providing full insurance cover on all goods. From sorting out packing boxes through to measuring furniture sizes, following these simple tips should help make moving home easier - revealing only happy memories waiting for you at the end of it all! If you would like to discuss further about our house removals services please give us a call today on
or contact us online via our website.
---